Finding it challenging to get noticed in a world of visual noise?
Don't worry! Sabztec provides professional graphic design services to help you to tell your brand's story visually. Our creative team has years of experience designing videos, infographics, 3D animations, logos, and more. Leave your graphic designing tasks to us & capture your audience's attention.
Our Graphic Design Services
There's no limit to what you can get designed at Sabz Tec. Our talented global community of designers can create anything from a stunning logo to some impressive flyers. Find the exemplary design service below and get the design you'll love today!
How to Stand Out With GRAPHIC DESIGNER
Graphic designers help you build brand awareness and recognition by highlighting your products and services. Rather than curling your lips at snappy & spineless designs on other websites, put your best foot forward. We are here to help you.

Our professional graphic designers create the design after understanding a particular topic and customize it according to your unique needs. Thus our digital marketing services with a blend of professional graphic design can maximize your brand visibility. More excitingly, we keep your brand consistent across all the platforms you use –to demonstrate a professional appearance to potential customers.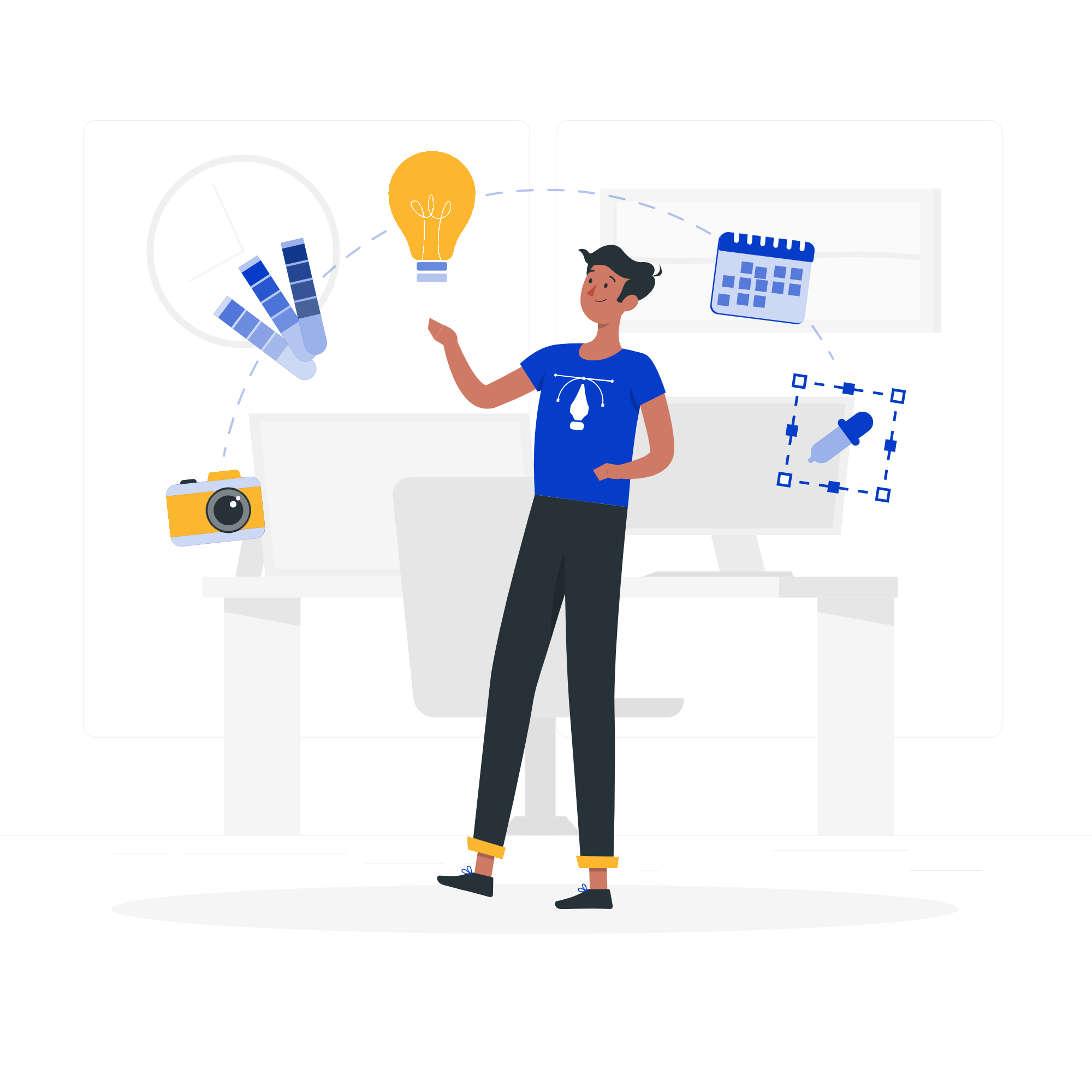 Without in-depth research, a design can never resonate with the vision of any brand. Therefore, we conduct thorough research to learn about the brand's history & competition. Sabztec's experts create a distinctive design for your brand after understanding your goals.

Our graphic designers collect all creative ideas to create a beautiful and perfect design. With a large talent pool in-house, we make every possible effort to gather multiple ideas to create highly responsive and exceptional designs that perfectly depict your values.

Our team considers checking and testing the design an important obligation before deployment. By testing thoroughly and rigorously, our experts create an ideal design for your brand. Hence, let us be your graphic partner & leave a powerful remark on your target audience.
Contact now to see us more directly and connect with you in real time.